Our Team
Professionals with Cross-Industry Knowledge
Caring for Your Bottom Line
Putting Skin in the Game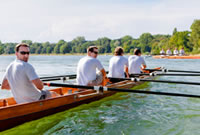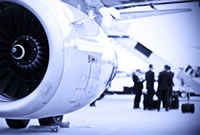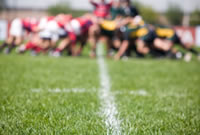 ELISABETH GALVIN, PRESIDENT AND CHIEF EXECUTIVE OFFICER
Elisabeth Galvin is the Founder and Chief Executive Officer of Airmarket LLC, a privately held financial and operations management company, headquartered in Reno, Nevada. Ms. Galvin oversees a global organization providing best-in-class, scalable 
services to the transportation and retail industries. She has extensive finance and business administration experience having worked in diverse industries including retail/wholesale distribution, financial services, entertainment and manufacturing. She has a Diplôme d'études Universitaires Generales (DEUG) in Law and a PhD in Public Finance. She had been recognized for her skills in improvement of operations, business growth and maximization of profit. Ms. Galvin is active in charities, including organizing fundraisers for schools and organizations in both the Santa Barbara, California area and Reno, Nevada
JOHN C KREBS, EXECUTIVE DIRECTOR OF SOLUTIONS
Over the past 27 years, John has worked in all phases of food operations and supply management. He held senior positions at Marriot In-Flight, Dobbs International, and Gate Gourmet before developing the first leading edge in-flight management 
company, e-gatematrix, which grew to serve over 40 international airlines operating in nine offices around the world. Moving to a more diverse challenge, John applies his skills to the hospitality industry providing full cycle SCM management services including; menu development, purchasing, distribution, communication portals and a list of monitoring and management solutions meeting the needs of; education, contract catering, multi-unit concepts, lodging and investment groups. John enjoys the challenges of creating new opportunities with strong progressive partner clients to enhance revenues, control costs and improve customer satisfaction in the in-flight arena and in the broader hospitality industry.
KEVIN POWERS, EXECUTIVE DIRECTOR OF OPERATIONS
Kevin Powers has over 30 years of experience in the transportation and distribution industry. Kevin started in the Catering Division at United Airlines where he managed all transportation, distribution and inventory activities. During his career in 
catering, Kevin developed strategies and procedures to meet the inflight requirements of both the airline and caterers. He designed innovative distribution programs, receiving industry recognition, the International Travel Catering Association's Mercury Award, for shipping catering supplies and equipment throughout the world. His expertise extends to purchasing and management of worldwide supply of food & beverage and in-flight equipment contracts. Kevin holds bachelor's degree from Northern Illinois University and enjoys the challenge and fast pace environment of the airlines, seeking continuous improvement and consistent success.
DEREK ALEF, DIRECTOR OF BUSINESS INTELLIGENCE AND REPORTING SOLUTIONS
Prior to joining the Airmarket Team, Derek was a Manager at Goldman Sachs Realty Japan Ltd, with responsibility in the Portfolio Management Division. He was also a Senior Consultant for Yardi Systems Co., in which he worked with large institutional 
investors. His experience in creating comprehensive tools for analysis and guidance-reporting are a true asset. His specialties include: data collection, report generation, content development, distribution utilities, creation of web portals and dashboards for consumption of KPI reporting. Derek's skills create clarity and impact efficiency. Derek received his BA from the University of California, Santa Barbara and dual MBAs from the UCLA Anderson School of Management and the National University of Singapore.
GARY ALLEN, EXECUTIVE DIRECTOR OF TECHNOLOGY
Prior to joining the Airmarket Team, Gary was Managing Director of Sudo Technologies, LLC with responsibility over the companies Project Portfolio. He also held roles with Manitou, Inc, Medical Office Solutions and Allergan, Inc managing a range of 
Technical Projects across the organizations. Gary brings over 10 years of Technical Project Management experience, specializing in Application Architecture, Business Systems Design, QA, Integration and Implementation Planning.