Our Board
                         Vision
            Insight
                              Wisdom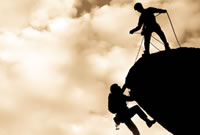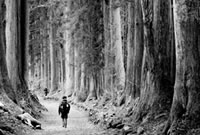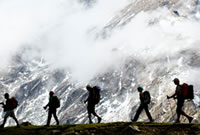 SIGMUND ROGICH – BOARD OF ADVISERS MEMBER
Sigmund "Sig" Rogich is an Icelandic/American businessman and was a senior media consultant to leading Republican candidates for office, under Presidents Ronald Reagan and George H.W. Bush. He was senior campaign consultant for former Nevada Governor Kenny Guinn and incumbent Governor Jim Gibbons.
Rogich is president of The Rogich Communications Group, a national and international business facilitator, public relations, and crisis management firm.[1] He also founded Las Vegas based R&R Advertising, Nevada's largest advertising and marketing firm, and has been closely involved with Las Vegas marketing for more than 30 years. His entertainment and business relationships have included Frank Sinatra, Donald Trump, Mike Tyson, Steve Wynn, Kirk Kerkorian, Kenneth Ira Starr and Sheldon Adelson among others.
When he began working in the West Wing of the White House as an Assistant to the President for the first President Bush in 1989, he said: "I know it sounds corny for someone to tell you that they're patriotic and that they feel honored to do something like this . . . but I believe deeply in this President because he's all of that and more. It's just an honor to serve here." (His title in 1989-92 was special assistant to the President for activities and initiatives.)
Rogich is a longtime close associate and adviser to Paul Laxalt, United States Senator from Nevada and three times chairman of the presidential campaigns of Ronald Reagan. In 1984, Rogich was co-director of the "Tuesday Team," an advertising agency created specifically to produce campaign ads for the re-election campaign of President Reagan (a.k.a. Reagan-Bush)
In 1992, Rogich was named United States Ambassador to his native country of Iceland by President Bush. Within months, he voluntarily gave up his appointive post to assist in the latter months of Bush Sr.'s re-election campaign (Bush-Quayle '92) at the request of the President and his Chief of Staff, Jim Baker.
Rogich recently served as National Finance Co-Chairman for The Republican Governors' Association and has served in the same capacity in Nevada for President George W. Bush. He was a Bush Pioneer, and an early supporter of longtime friend, John McCain in the 2008 presidential contest.
LARRY DE SHON – BOARD OF ADVISERS MEMBER
Larry De Shon is executive vice president of operations at Avis Budget Group, Inc. In this role, he oversees all domestic car rental operations as well as quality assurance and field security for Avis and Budget, two of the largest and most well-known brands in the travel industry. Prior to joining Avis Budget Group, Mr. De Shon was senior vice president of airport operations at United Airlines, Inc. As the head of United's worldwide airport operations, he oversaw ground operations, logistics, safety, security, customer processing and service, product development and internal communications, leading an organization of 23,000 employees in 29 countries. He began his 28-year career with the airline carrier as a customer service representative and advanced to hold numerous positions of increasing responsibility during his tenure. Mr. De Shon received bachelor degrees in both communications and sociology from the University of Missouri, Kansas City.
JOHN "JACK" MCCORMACK – BOARD OF ADVISORS MEMBER
Jack McCormack, was the founder and president of American Honda Motor Company, U.S. Suzuki Motor Corporation, the Napa Valley Railroad, and the Napa Valley Wine Train, Inc. He has also been the president and COO of ASHA Corporation, the McLaren Automotive Group and Cunningham Motor Company. He will serve as an executive management director for AirMarket. Time Magazine called him "a high octane director." The Los Angeles Times said "His experience and performance can be compared to the successful running of both General Motors and Ford."
W. MICHAEL SCHOFF – BOARD OF ADVISERS MEMBER
W. Michael Schoff, chairman and sole shareholder of The Schomac Group, Inc., has coordinated the development and financing of over 4,000 apartment units in Tucson and Las Vegas, in addition to 800,000 square feet of retail, office and medical offices. He has also been responsible for developing 4 million square feet of self-storage space in thirteen (13) states across the nation under the name of National Self Storage ("NSS"). The combined value of these previously developed properties exceeds $400 million. Currently, Mr. Schoff has direct responsibility for SGI's hospitality division, including the redevelopment of the historic Feather River Inn Resort located in Blairsden, CA, and spearheading SGI's recent acquisition of The Nakoma Golf Resort, north of Truckee, CA.
ADA SAMUELSSON – BOARD OF ADVISERS MEMBER
Ada Samuelsson has been Project Manager in the Division of Policy Analysis and Development in the Department of Economic and Social Affairs for the United Nations Secretariat. Her experience covers assisting Ministries of Finance and Central Banks of Developing countries in macroeconomic policy analysis for policy-making purposes, assisting Ministries of Planning and Industry of a number of developing countries in negotiations of foreign direct investments and international contractual agreements, preparing and conducting targeted training of high-level government officials in cooperation with the United Nations Agencies, World Bank, International Monetary Fund, private sector and the academic community and maintaining press relations. She is also fluent in English, Russian, French, Swedish and Spanish. Ms. Samuelsson received her MBA from the Stockholm School of Economics and Business Administration, her B.A. from the University of Stockholm, and a B.S. from the Moscow Telecommunications Institute.
DANIEL ALEF – BOARD OF ADVISERS MEMBER
Board of Advisors Member Daniel Alef has extensive experience in various categories of business and law. He practiced law for more than 25 years and was the founder of the law firms of Alef & Grunfeld and subsequently Alef, Baker, Grunfeld & Wilson, specializing in complex commercial transactions and litigation including IPOs and international tax planning for major corporate clients including Price Waterhouse, The Ralph M. Parsons Corporation, Touchstone Software, Hunt-Wesson Foods, Armstrong Nurseries and other major corporations. He also founded AG Ventures, a venture capital firm, and was involved in more than 15 IPOs. He has served as a strategic business advisor to corporations for the past 10 years and founded Titans of Fortune Publishing and Meta4 Press LLC, ushering in the world of digital, audio and e-book publishing. Mr. Alef is also an award-winning author and former syndicated columnist. He holds a B.S. degree in accounting and finance from U.C.L.A., a J.D. from UCLA Law School, an LL.M. from the London School of Economics and Political Science and did postgraduate international law work at Queen's College, Cambridge University. Mr. Alef is a black belt in judo and a pilot. He lives in Santa Barbara, California.